Prime Meats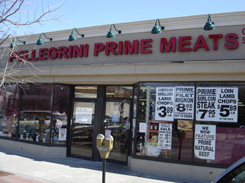 Pellegrin Prime Meats, conveniently located at 104 Covert Avenue in Stewart Manor offers up some of the finest choice cuts of meat as well as a complete dinner/catering menu for all occassions.

The proprietors, Jerry, Baldo and Albert are at your service to help you with all your questions and provide you with everything you'll need to create the perfect meal.

Once a Customer, Always a Customer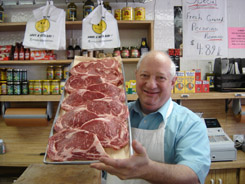 We're ready to make your event special! By choosing Pellegrini, you'll be joining the thousands of customers we've satisfied by tradition of excellent food backed with the best service.

The last thing you need when you're entertaining is to be embarrassed by the caterer. That's why we stand behind our product and service. We want you to be happy because our greatest form of publicity is by word of mouth.

It's our job to be fussy, because it means you'll be served the freshest food. Pellegrini means delicious food because the recipes are perfection.

Call us with whatever whims and requirements you need to completely cater your meeting or function! We'll be glad to accomodate you.

Holiday Meals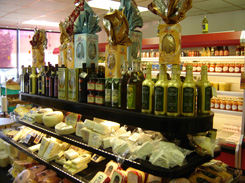 For the Holidays, why not treat your family to a Pork Loin stuffed with prosciutto & provolone, Leg of Lamb seasoned with lemon, pepper and garlic or a delicious Fresh Ham.

At Pellegrini, we offer free home delivery and carry all Boars Head Products, as well as Free Range all Natural Beef and Bell & Evans Chickens and Chicken Cutlets. Please stop by and let us show you the difference.

cheap nfl jerseys